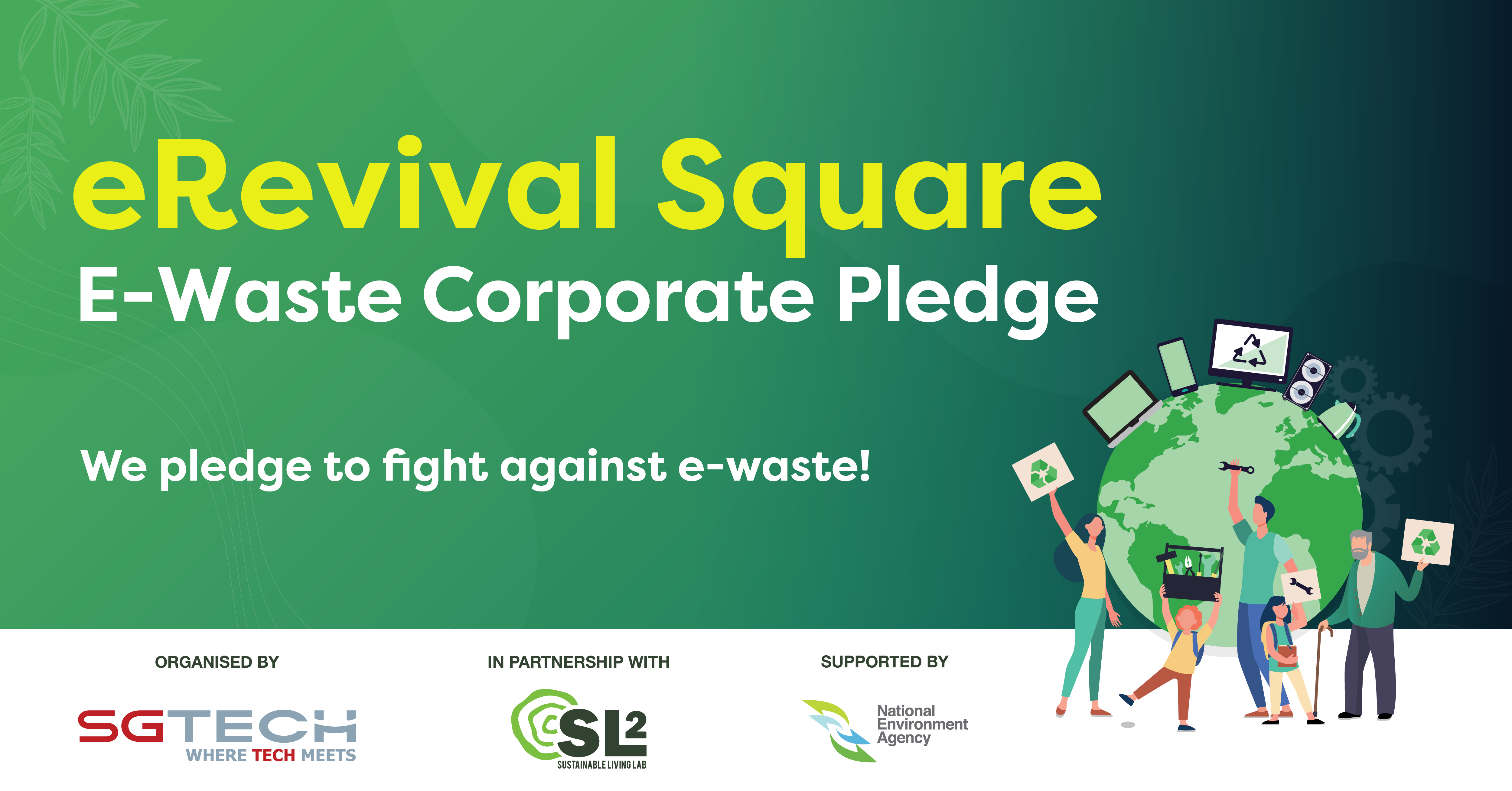 01 Computer System Pte Ltd is proud to be among 60 organisations that have made a corporate pledge to minimise e-waste, as part of SGTech's eRevival Square.
We have pledged to
Adopt repair as the first option, to lengthen the lifespan of existing equipment.
Equip relevant employees with e-waste management and sustainability-related "green" skills to drive the sustainability agenda within the company.
Collaborate with community partners to promote repairing and recycling e-waste.
Raise awareness of the organisation's e-waste management effort by publishing an annual e-waste management report.
We believe that the tech sector must take collective action and be part of the solution to Singapore's and global sustainability.
Join the eRevival Square e-waste corporate pledge at https://bit.ly/e-waste_corporate_pledge.
About eRevival Square
eRevival Square is organised by @SGTech in partnership with SGTech members @Meta Singapore and @Sustainable Living Lab (SL2) and supported by @National Environment Agency (NEA). This initiative aims to raise and expand awareness about the sustainable management of e-waste, and the broader issue of living sustainably. Learn more: https://repairkopitiam.sg/erevivalsquaresgtech