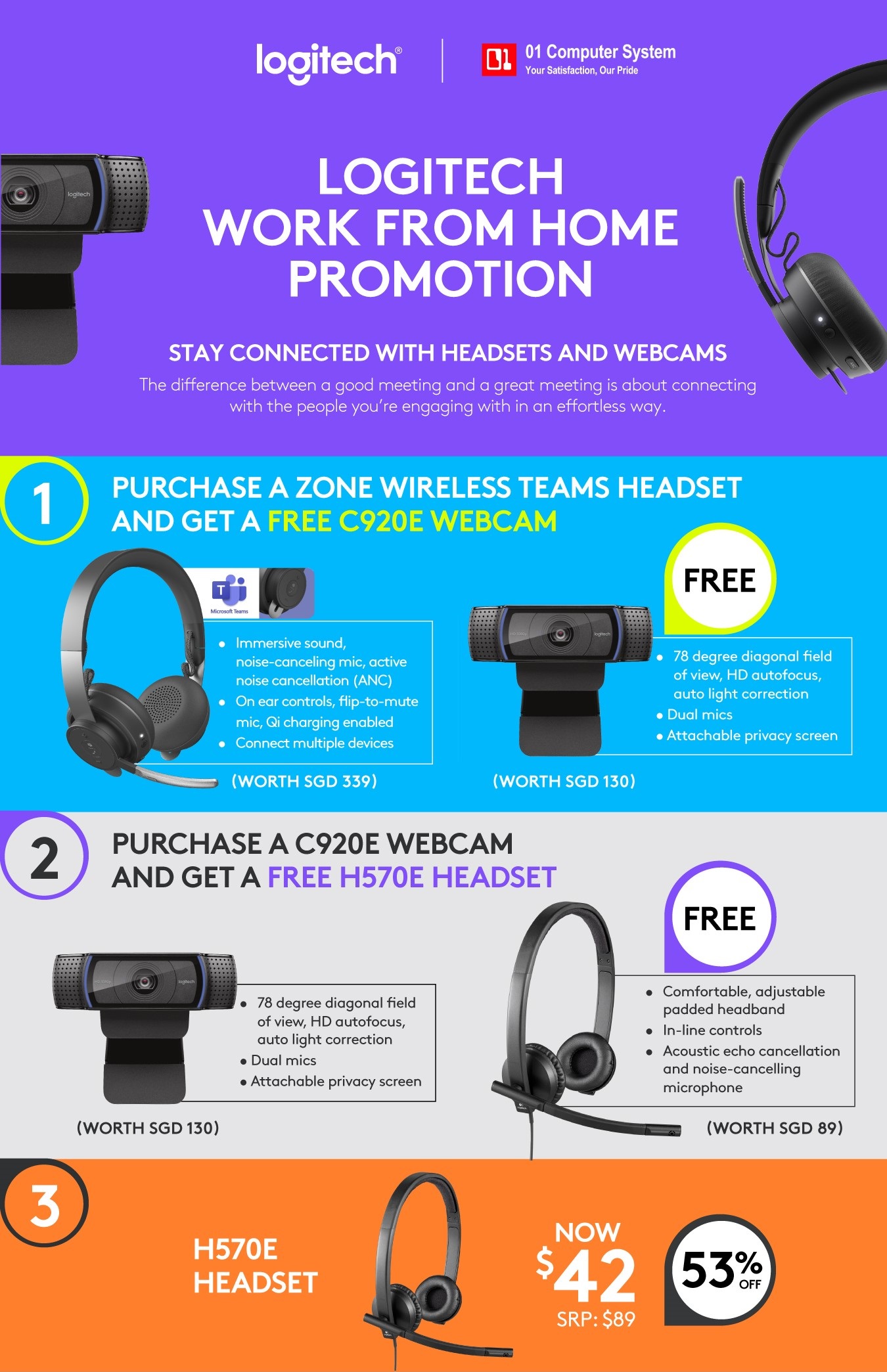 Description:
Stay connected with headsets and webcams
The difference between a good meeting and a great meeting is about connecting with the people you're engaging with in an effortless way.
Purchase a Zone Wireless Teams Headset at

SGD $339 w/GST

and get a FREE C920e Webcam.
Purchase a C920e Webcam at

SGD $130 w/GST

and get a FREE H570e Headset.
Enjoy 53% off for H570e Headset at

SGD$42 w/GST

now!