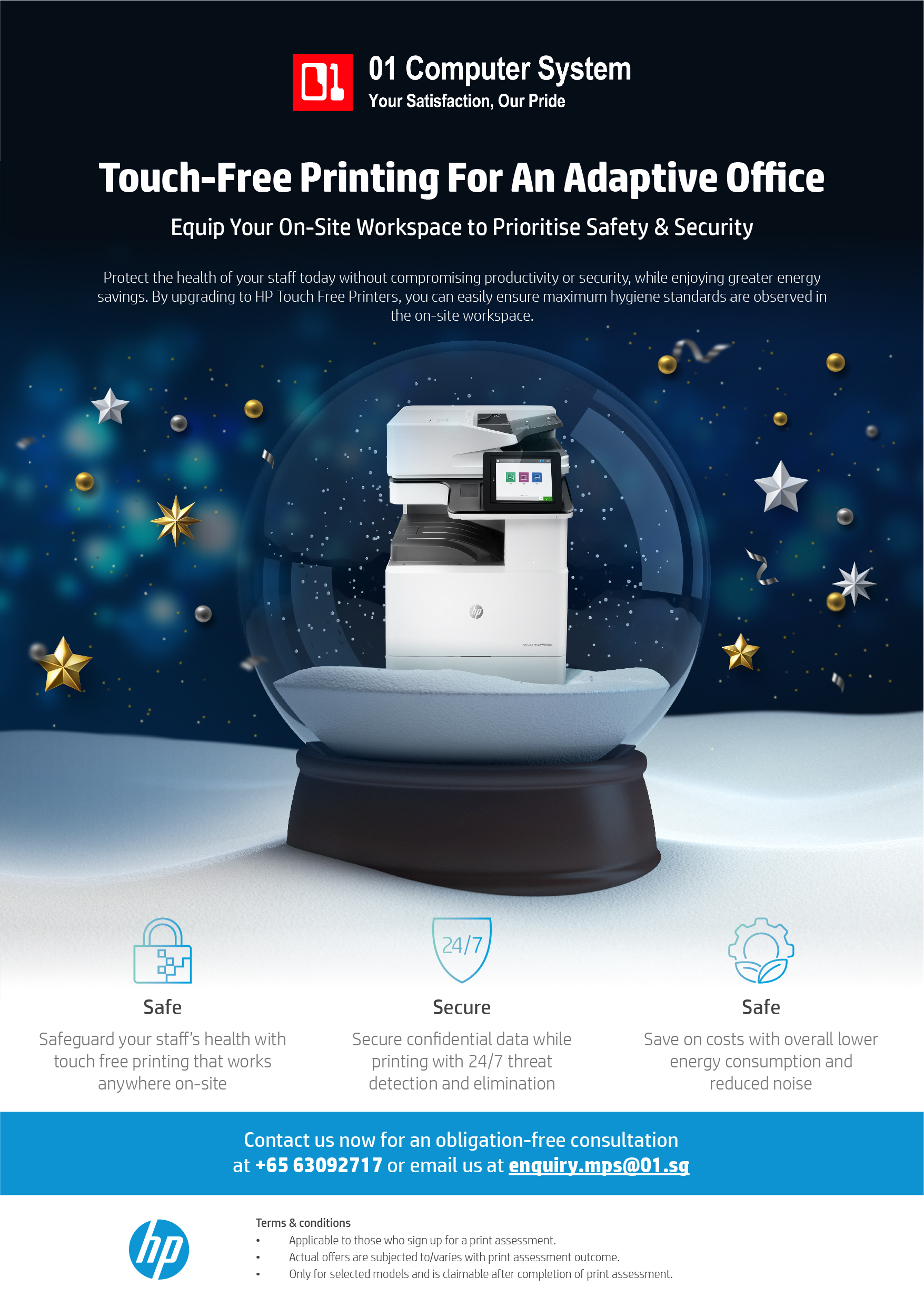 Duration:
November 2021 - 31 December 2021
Description:
Only at $99/mth for 60 months, promotion valid till 31 December 2021.
Fast, High-Quality Prints
Fuss-free printing in black and white/colour at up to 23 pages per minute using cloud-based follow-me solutions and QR code printing
Print Securely
Protect your network and data in real-time. Proprietary self-repairing technology and built-in security provide continual threat monitoring, detection, and response.
Contact-Free Printing
Prioritize safety in the on-site workspace with Print from Anywhere and Touch Free printing to minimize physical contact between staff